Athi­na has Greek roots and loves Ut­recht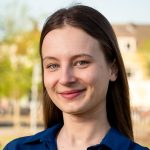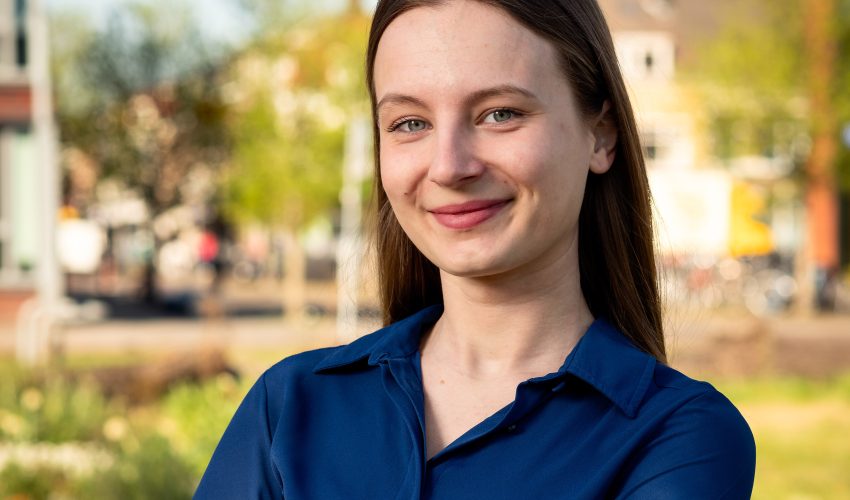 We all would like to spend the summer underneath the Greek sun. Great food, long and warm days, and a view on that beautiful blue coastline. Athina works as an information officer at the Utrecht Tourist Information Centre, located at Domplein. Therefore, it's safe to say she knows all the ins and outs of Utrecht.
Athina is originally from Greece and still misses her home country every day, despite finding Utrecht a fantastic place to live. Fortunately, it is possible to find a little bit of Greece authenticity back in the streets of Utrecht. In this story, she will illustrate the city's diversity.
Athina absolutely loves the buildings and architecture in Utrecht. You can even find some Greek architecture present in the streets of Utrecht. For example, at the Winkel van Sinkel, multiple caryatids (Greek female statues) can be admired in the facade. Furthermore, the City Hall on the City Hall Bridge has beautiful architectural features. And on the Springweg you can find a small Greek church, the Orthodox Parish of Utrecht.
End your Greek adventure at a real Greek restaurant. Utrecht has loads of Greek restaurants to choose from, such as restaurant Sirtaki. You can also find Dimitri Petit on the other side of the Servetstraat. Or visit restaurant Taverna with its beautiful location on the Oudegracht.
Food and drink

"Admire the caryatids, the female statues, on the beautiful facade of the Winkel van Sinkel."
Lia Reedijk
"Utrecht is great in the middle of the country, so you have all kinds of beautiful places to...
Luc Stolk
The slogan of Lust for Rust is: from the city, for the city. I think more people can...