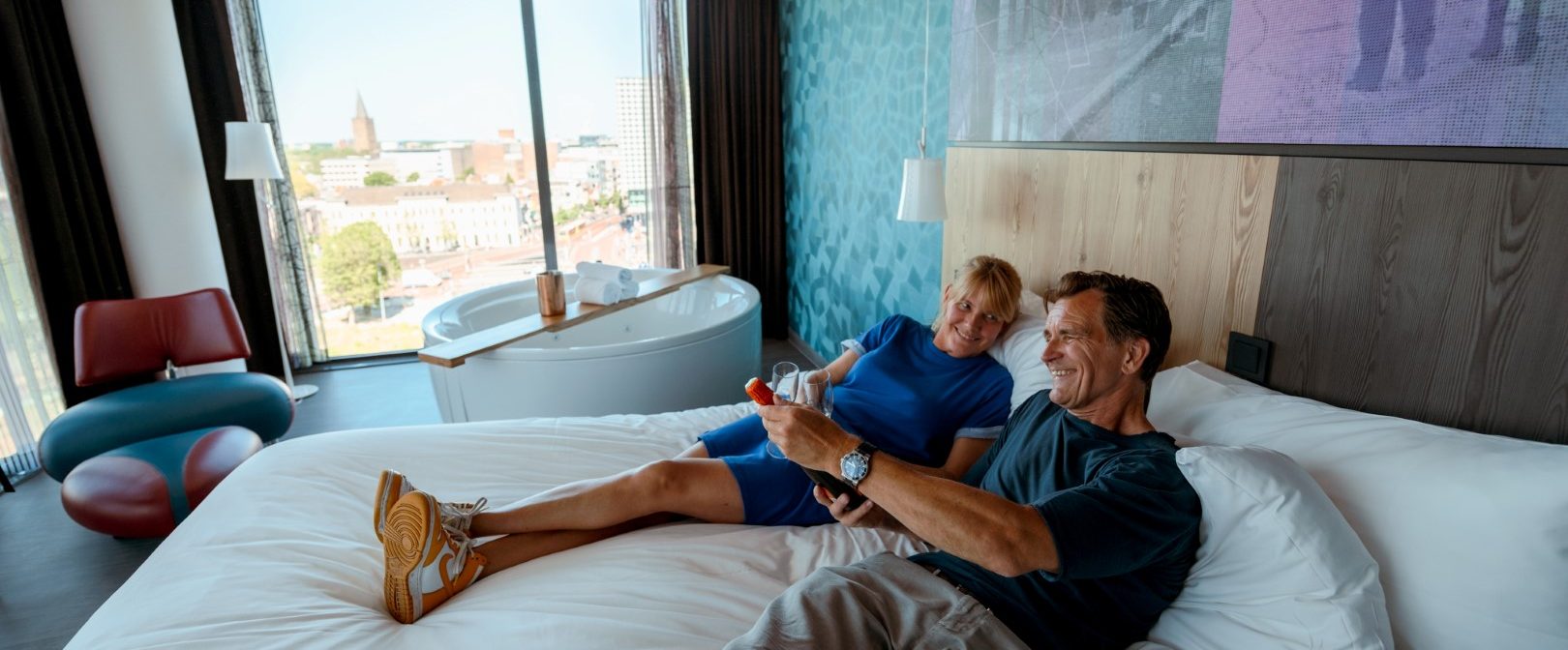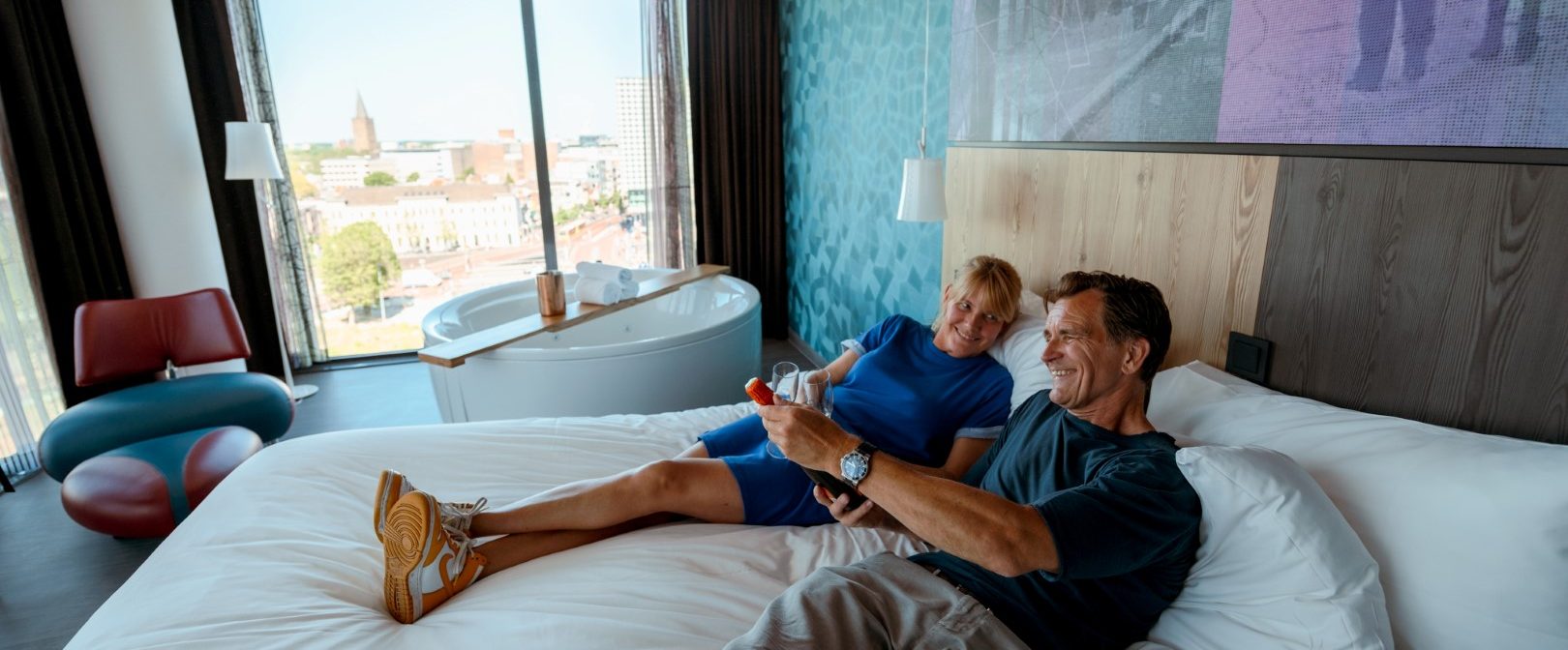 We recommend you stay the night to experience the full delights of Utrecht. When the sun goes down, the streetlights along the canals come on and the cosy cafes look even more inviting. The light artworks of Utrecht Lumen beautifully highlights monuments and historic buildings that are also worth a visit by day.
Book your overnight stay and check the availability of the best Utrecht hotels here via Time to Momo.
Your cookie settings block this video.
The gui­de to stay­ing in Ut­recht
A city centre hostel, five-star luxury or charming boutique hotel?